Puyallup Valley Veterinary Clinic
Get To Know Our Doctors & Staff
We are solely dedicated to your pet's care! We look forward to getting to know you, and we hope you'll take the time to scroll down and get to know us.
Stacey Rutledge, DVM
Veterinarian, Owner
As a Puyallup native, Dr. Stacey Rutledge takes great pride in being the owner of this exceptional hospital. Having grown up in this vibrant community, she is thrilled to have the opportunity to make a positive impact on the lives of pets and their owners. 
Dr. Rutledge's educational journey began right here at Emerald Ridge High School, where her passion for animal care first took shape. She went on to pursue her undergraduate studies at Central Washington University. Following her dreams, she earned her veterinary degree from Washington State University, proudly supporting her alma mater, the Cougs. 
In her personal life, Dr. Rutledge finds joy in the loving support of her husband, Sam, as they navigate life's adventures together. They are blessed with two precious little ones: Clarity, now 6.5 years old, and Cooper, 4 years old. Living the good life on a little mini farm filled with 2 yellow Labradors, a king Charles cavalier, 3 cats, 2 goats, an alpaca, and chickens! 
Being a part of the PVVC family is a true honor for Dr. Rutledge. She remains grateful for the connections she has formed with patients and their families over the past few years. With a genuine passion for veterinary medicine, she eagerly looks forward to deepening these relationships, welcoming new patients and clients, and continuing to provide compassionate care for many years ahead. 
Summer Marsh, DVM
Veterinarian
Dr. Marsh is a dedicated veterinarian who brings a wealth of knowledge and a genuine love for animals to her profession. She obtained her bachelor's degree in Molecular, Cellular, and Developmental Biology from the University of Colorado at Boulder before pursuing her veterinary degree at Colorado State University, which she completed in 2019.
Outside of her veterinary practice, Dr. Marsh finds solace and joy in the great outdoors, often exploring the natural wonders of Washington. As a talented violinist, she also enjoys expressing her creativity through music. Spending quality time with her beloved dog and cat is another cherished aspect of her life.
Dr. Marsh's passion for veterinary medicine dates back to her earliest memories, fueled by her deep appreciation for animals, science, and the human-animal bond. She firmly believes in the importance of compassion, effective communication, and establishing trust with her clients and patients. These values guide her interactions and approach to veterinary care.
Joining PVVC in 2021 has been a turning point in Dr. Marsh's career, bringing her immense happiness and fulfillment. She has formed invaluable relationships with her clients and looks forward to many more years of personal and professional growth within this community.
Dr. Marsh's unwavering dedication, compassion, and commitment to building lasting connections make her an essential part of the PVVC team.
Aryn Bordman, DVM
Veterinarian
Dr. Bordman's lifelong passion for veterinary care has guided her on a remarkable journey. From a young age, her unwavering love for animals, regardless of their size, kindled her pursuit of a career in veterinary medicine.
Dr. Bordman completed her bachelor's degree in Biology at Sierra Nevada College, laying a strong foundation for her veterinary studies. In 2020, she proudly earned her veterinary degree from Colorado State University, equipping herself with the knowledge and skills necessary to provide exceptional care to her patients.
Beyond her professional endeavors, Dr. Bordman finds solace and joy in a variety of activities. Whether it's honing her sewing skills, immersing herself in the art of cosplaying, or embarking on serene paddleboard adventures, she appreciates the balance and fulfillment these pastimes bring to her life. At home, she cherishes the companionship of her three beloved feline friends.
Having originally hailed from Las Vegas, Dr. Bordman has discovered a profound sense of belonging in Washington State. The welcoming environment of PVVC has played a significant role in her journey, allowing her to call it home. Driven by her commitment to building strong client relationships and delivering high-quality medicine, she eagerly anticipates the opportunity to continue serving the community for many years to come.
Dr. Bordman's dedication and genuine love for animals make her an invaluable asset to PVVC, and she remains grateful for the opportunity to contribute her skills and expertise to the well-being of her patients.
Danica Wilson, DVM
Veterinarian
Dr. Wilson's passion for veterinary medicine and animals may not have developed as early as most students, but her love for animals and her fascination with science courses were always present. Growing up, she had pets, but her family never took them to see the doctor. It wasn't until a friend in high school suggested veterinary medicine to her that she realized how to channel her passion for animals and scientific knowledge.
After completing her bachelor's degree in Biology with minors in Chemistry and Music at Shepherd University in West Virginia, Dr. Wilson pursued her dream of becoming a veterinarian by obtaining a degree in Veterinary Medicine from Mississippi State University. During her time there, she proactively worked as an emergency laboratory technician, eager to maximize her education and gain as much practical experience as possible.
Beyond her professional pursuits, Dr. Wilson finds joy in various activities, including weight lifting, reading, hiking, playing the violin, and indulging in video games. She cherishes the time spent with her fiancé and their two dogs, a rottweiler and a pitbull, as another way to unwind and find happiness.
As her educational journey continued, Dr. Wilson traversed the country, moving from West Virginia to Mississippi and then Nevada, before finally settling down in Washington. The picturesque mountains and landscapes of Washington remind her of her time living in West Virginia and, combined with the warm and inviting community at PVVC, have helped her establish a sense of home in Washington State. Driven by her passion for medicine, thirst for knowledge, and desire to cultivate lasting relationships with pet owners, Dr. Wilson is eagerly looking forward to serving the local community and continuing her growth as a veterinarian.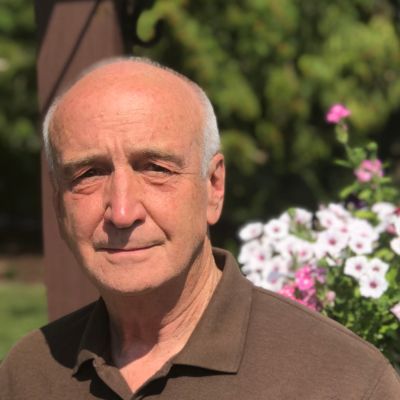 Casey Kime, DVM
Veterinarian
Dr. Casey graduated with his doctorate from Washington State University in 1985. Prior to studying veterinary medicine, he received bachelor's degrees in Chemical Engineering, Zoology, and Veterinary Science, also at WSU.
His unusual background in chemical engineering has given him a unique perspective on the body's chemical processes and how they can be manipulated through nutrition. These are concepts that he uses daily in his treatment of the many medical conditions that he sees. Although he is not a "specialist," Dr. Casey has a special interest in skin problems in pets and welcomes these more challenging cases.
Dr. Casey practiced at Parkway Veterinary Clinic in Parkland, Washington, from 1985-1989. In June 1989, he purchased Linden Drive Veterinary Clinic in Puyallup from Dr. Vitt Ferrucci and renamed it Puyallup Valley Veterinary Clinic. He and Dr. Karen have been practicing together in Puyallup since that time. The building was replaced with the current hospital in 2001.
Ali Clark, DVM
Veterinarian
Dr. Ali Clark's love of animals started very young. She decided she wanted to be a veterinarian at age seven. She spent her childhood surrounded by animals of all kinds. Cats, dogs, rats, frogs, geckos, bearded dragons, and snakes are just a few of the critters she cared for growing up. As a teenager, she developed a love of science, further cementing her path to becoming a veterinarian. She got her first job at a veterinary hospital at age 19 and obtained her bachelor's degree in Zoology from WSU in 2004. She then received her Doctor of Veterinary Medicine from WSU in 2008. So, as you can see, Dr. Ali is a Cougar through and through; go, Cougs! Huskies, beware; she might poke some fun at you, especially during football season. She loves internal medicine, dentistry, preventative medicine, geriatric medicine, and client education. Along the way, she was also a competitive gymnast for eight years during her pre-teen and teen years. Through her love of gymnastics, she discovered her love of teaching which developed into coaching recreational and competitive gymnastics intermittently over the past 20 years. Because of her love of coaching/teaching, she loves to teach anyone she works with about what she knows and loves to teach her clients how to best care for their pets. When Dr. Ali is not in the hospital, she loves spending time with her husband and young daughter outside, exploring the State Parks in the area, from the beaches to the mountains and everything in between. She loves Star Trek, action flicks, spy movies, and books, all of the NCIS shows, and going to veterinary CE. When she is not snuggling critters here at the hospital, she loves snuggling with her furry and not-so-furry family members, including Flower, the ridiculous pitty shepherd mix; three cats – Simon, Roxy, and Zelda, and Hoggle, the cranky 23-year-old western hognose snake.
Briana
Licensed Veterinary Technician
Bri, a licensed veterinary technician since 2018, has dedicated her entire life to the care of animals. Originally from South Florida, she made the move to the Pacific Northwest in 2016. Bri's passion and expertise led her to join the PVVC family in 2022, where she has excelled as one of our skilled technicians.
Outside of PVVC, Bri shares her life with her two beloved canine companions: a Boston Terrier and a small Hound mix. Her furry friends are her constant companions and cherished buddies.
When Bri isn't busy at PVVC, she finds solace in the great outdoors. You can often find her exploring nature's wonders while hiking alongside her furry companions, tending to her garden, or peacefully gliding across the serene waters in her kayak.
Jessica
Veterinary Assistant
Jessica, a dedicated Veterinary Assistant since 2018. She joined PVVC in 2021. As a Puyallup native for 22 years, she feels a deep connection to the community. Jessica's favorite Washington spot is Mt. Rainier, while Las Vegas remains her go-to travel destination. Excitingly, Jessica and her husband Jon welcomed their first baby boy, JJ, in 2022! Jessica is also a proud pet parent to two dogs, Millie and Ragnar, and two cats, Ash and Olive. Her commitment to animal welfare extends to volunteering for service animals from the homeless community. At PVVC, she treats every patient with the same care and compassion she would give her own pets. Jessica's future goals include advocating for animal welfare and providing compassionate care to as many animals as possible.
Emily
Veterinary Receptionist
Meet Emily, the Receptionist/CSR extraordinaire passionate about providing exceptional service and care to clients and their beloved pets. With over four years of veterinary reception experience and a remarkable 8+ years of customer service and training history, Emily is a true professional in her field.
Having spent four years on a memorable adventure in Geneva, Switzerland, Emily has returned to her career, dedicating herself to delivering the highest level of customer service and care to clients and patients. Her commitment and expertise ensure that every interaction is handled promptly and efficiently.
Beyond her professional endeavors, Emily finds joy and fulfillment as a mother to two teenage daughters, her supportive husband, and five adorable fur babies. Balancing her busy schedule, Emily cherishes any rare moments of free time. She indulges in various hobbies, including painting, attending live music events, reading, writing stand-up comedy, and scrapbooking.
With her exceptional problem-solving skills and innate ability to anticipate and address needs, Emily consistently exceeds expectations, leaving a lasting positive impression on everyone she encounters.
Maddy
Veterinary Assistant
Meet Maddy, an exceptional veterinary assistant whose unwavering devotion to animals knows no bounds. Her home is akin to a sanctuary, bustling with love and compassion. With seven rescued dogs and four cherished cats of her own, Maddy's heart is an open haven for animals in need. Often, you'll find foster kittens and puppies seeking solace and safety under her nurturing care.
A true advocate for animal welfare, Maddy's passion is deeply rooted and shared with her childhood sweetheart. Together, they fuel each other's commitment to making a difference in the lives of our furry companions.
When she's not tending to her beloved furry family, Maddy finds solace in the pages of a captivating book, paddleboarding on picturesque lakes, or exploring local nurseries in search of new houseplants.
Driven by her insatiable thirst for knowledge, Maddy constantly seeks to expand her understanding of veterinary medicine. With aspirations of pursuing further education in the field, she eagerly anticipates the opportunities that lie ahead.
Maddy joined PVVC in 2023, and her impact was felt immediately as she seamlessly integrated into our work family. Her unwavering dedication, compassion, and expertise have become invaluable assets, ensuring the utmost care and well-being of our cherished animal patients.
Kiahna
Lead Veterinary Receptionist
Kiahna, a proud native of King County, brings exceptional credentials to her role here PVVC as our lead receptionist. She achieved a remarkable 4.0 GPA and obtained her Veterinary Assisting Program certificate from Pima Medical Institute in Renton in 2018. Joining our team in May 2022, she made a conscious decision to shift her focus towards cultivating strong client relationships and sharing her knowledge in the field.
Residing in Puyallup, Kiahna shares her life with her boyfriend, Brandon, and their beloved furry companions. Tank Escobar, their senior pup, fills their home with love and joy. They also welcomed Tuesday, a rescued street cat, into their family, providing a safe and caring environment.
Beyond her dedication to veterinary care, Kiahna has a creative side that she nurtures in her leisure time. Hunting for unique art pieces, indulging in horror movies, and occasionally painting pet portraits are among her cherished pastimes.
Kiahna's exceptional academic achievements, passion for client relationships, and commitment to educating others make her an invaluable member of our team. Her multifaceted interests and love for animals enrich the environment at PVVC.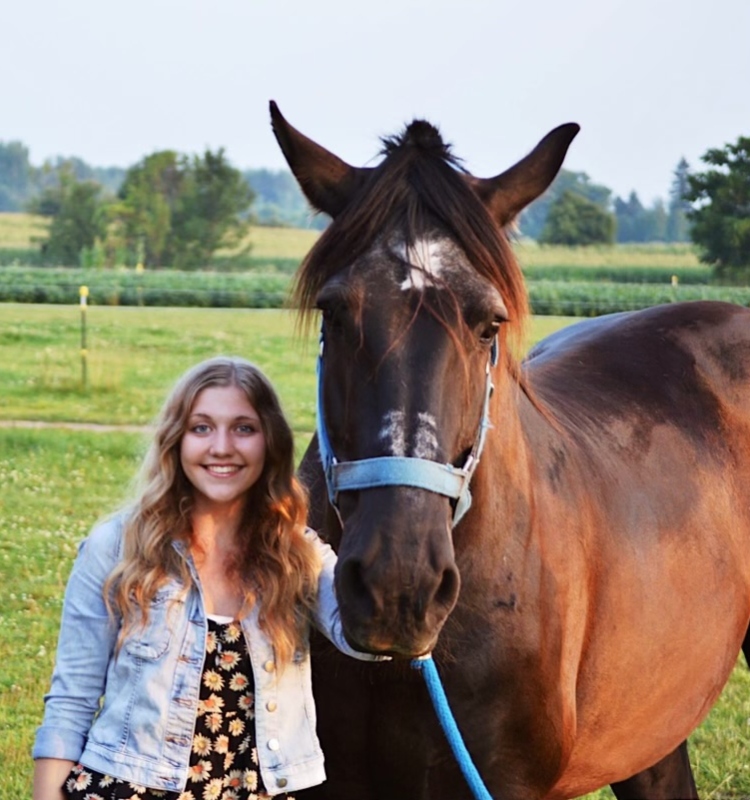 Michaila
Veterinary Receptionist
Michaila joined PVVC in October 2022 and serves as a dedicated veterinary receptionist, providing invaluable support to our clients and their beloved four-legged family members. With a deep passion for animals, Michaila made a conscious decision to pursue a career where she could channel her love for animals into her work.
In addition to her role at the clinic, Michaila holds a college Arts degree, showcasing her diverse background and skills. She believes in going above and beyond to assist our clients and their pets, ensuring they receive exceptional care and attention.
During her free time, Michaila indulges in her love for scary movies, kayaking adventures, and exploring new hiking trails alongside her husband. At home, she cherishes the company of her two cats, Ollie and Paisley, as well as her two dogs, Bear and Annie, who have become cherished members of her family.
Selenia
Veterinary Assistant
Meet Selenia, a compassionate and dedicated veterinary assistant with a heart full of love for animals and a passion for bringing joy to others. Originally hailing from Ellensburg, WA, Selenia has always had a strong connection with nature and animals.
Her loving family plays a central role in her life, consisting of her supportive husband and three wonderful boys. Together, they form a close-knit unit, cherishing each moment they spend together, whether it's exploring the great outdoors, going on camping trips, or simply sharing laughter and smiles at home.
At home, Selenia's fur family includes two adorable dogs, Loey and Ellie, who are her loyal companions and bring endless joy to her life. Additionally, she shares her home with two affectionate cats, Richard and Penelope, completing their delightful household.
Beyond her work in the veterinary clinic, Selenia has a few passions that fill her leisure time. She has a deep fondness for horses, enjoying their graceful presence and the bond that can be formed with them. Selenia also finds immense joy in painting, using her artistic talents to express her emotions and create beautiful pieces of art.
Above all, making people smile and laugh is something that comes naturally to Selenia. Whether it's through her caring nature as a veterinary assistant, her humorous anecdotes, or her cheerful presence in everyday life, she strives to bring happiness to those around her, and we are lucky to have her as part of our PVVC family!
Alexis
Kennel Assistant
Alexis joined PVVC in October 2022 and is pursuing her studies in Veterinary Technology at Pierce College, with a strong passion for animal care. She has fostered a deep love for animals and a genuine desire to assist animals and their owners from an early age.
Alexis shares her life at home with a beloved domestic short hair cat named Nova. Their companionship has further fueled her dedication to providing exceptional care and understanding to all animals under her watch. Alexis understands the unique bond between pets and their owners and is committed to fostering a positive experience for both.
During her free time, Alexis indulges in various outdoor activities such as hiking, paddle boarding, and wake surfing, embracing the beauty of nature. Her passion for soccer keeps her active and connected to her community.
Alexis's dedication to providing compassionate care, combined with her diverse interests, ensures that she brings a well-rounded perspective to her work, benefiting both the clinic and the animals in their care.
Christina
Receptionist
Christina was Raised on Vashon Island. She attended Washington State University (Go Cougs!) and spent some time at a University in Mexico City. Prior to joining the PVVC team, Christina worked at World Vision USA and spent several years at the Cat Doctor in Federal Way. Right now, Christina's family, with her husband Wade, includes several furry family members, including- Indie and Felix (tuxedo cats), little gray Gracie Kitty, and Jasper the Wonder Dog.
Alyssa
Veterinary Assistant
Alyssa joined PVVC November of 2021. She is currently working as a veterinary assistant and loves to lend a helping hand in any way she can. Alyssa loves collecting crystals, live music, and creating art. She has two boxers, Sophie and Charlee, and a rescue cat named Arabella.
Lexi
Veterinary Assistant
I've been with PVVC since October of 2021 and have started my pathway here to hopefully becoming a veterinarian in the future. I graduated from Sumner high school in the year 2020, my senior year I spent in the pre-veterinary technology program. I am currently attending Pierce community college in order to obtain a degree in veterinary technology, which I am hoping to use at some point here at PVVC. I have one fur baby named Boujie who inspired me to do all of this in the first place. PVVC will not only provide excellent work experience for me but a loving and supportive work family as well.
Ali
Veterinary Assistant
Ali has been with PVVC since May 2021. She is currently working as a veterinary assistant and loves helping create a warm & welcoming office environment in any way she can. Ali was a volunteer firefighter at Orting Valley Fire & Rescue for 3 years. Ali is a Puyallup native and lives here with her husband and two fur babies, Juno & Finn.
Katie
Veterinary Assistant
Katie has worked at PVVC since 2000. She enjoys assisting with surgeries and keeping the treatment area organized and tidy! Katie is married with a son named Cole and has a spunky old lady kitty named Mozy. In her free time, she enjoys camping, reading, and crafting.
Alexa
Veterinary Assistant
Bio coming soon!
Pam
Licensed Veterinary Technician
Bio coming soon!
Sarah
Licensed Veterinary Technician
Bio coming soon!
Natascha
Licensed Veterinary Technician
Natascha joined PVVCSeptember of 2021 right after graduating with her veterinary technology degree from Pierce College. She has always had a passion for animal welfare ever since she can remember. Her favorite TV show as a child was Animal Cops. Natascha loves arts and crafts, cake decorating, and camping with her family. She has two retired laboratory research beagles, Al and Martha, and three rescue cats Aries, Astrid, and Binx.
Amy
Licensed Veterinary Technician
Bio coming soon!
Liz
Practice Manager
Liz is an accomplished professional who embarked on her journey in animal care by earning her veterinary assistant certification from Renton Technical College in 2015. Her association with PVVC began in 2017 as a kennel assistant, and she swiftly advanced from veterinary assistant to practice manager in March 2022, showcasing her remarkable dedication and growth within the organization.
While her childhood dreams initially revolved around becoming a veterinarian, Liz has discovered her true passion and joy in her current role as a leader at PVVC. As the practice manager, she embodies her love for veterinary care by fostering a supportive environment for both the team and the clients.
Beyond her professional achievements, Liz finds fulfillment in her role as a pet parent. She shares her home with two canine companions, Benny and Honey, along with her rescue kitty, Billie. In her leisure time, Liz cherishes the company of her husband and young daughter. Often, you'll find her engrossed in the pages of a captivating book, a testament to her love for literature.
Liz's unwavering commitment, professional growth, and passion for creating a positive impact within the veterinary field make her an invaluable asset to the PVVC team.
Kate
Licensed Veterinary Technician
Kate Harpel was born in Boston, MA but raised here in the Pacific Northwest with Point Defiance Park as her playground. She earned her first Associate Degree at Tacoma Community College and went on to the University of Washington in downtown Tacoma to earn a Bachelor's Degree in Arts & Sciences specializing in Psychology. After completing 80+ hours in canine behavior and becoming an Accredited Trainer, she decided to explore the medical aspect of animal wellness. At this time, she added Franklin the German Shepherd into her life, who has been her co-pilot and adventure buddy since day one. He's fondly referred to as "sweet baby weasel" despite his age (8 years) and weight ( 90+lbs). She attended Pierce College in Steilacoom and earned her second Associate Degree in Veterinary Technology, becoming a Licensed Veterinary Technician in 2016 after completing national and state exams. Over the years, Kate has specialized in triage and emergency care, but is currently focusing on surgery and anesthesia. She has a strong interest in continuing education and is determined to remain a "life-long learner" throughout her career. In her free time she enjoys traveling, half marathons, lifting weights, trivia night, and activities spent in the great outdoors.
She's happiest first thing in the morning with a cup of hot coffee, waiting to meet and take care of your furry family member and is grateful to be a member of the Puyallup Valley team!